A number of exemplary AED members comprise the Officer panel. These elected Juniors and Seniors ensure the efficiency of the honors society and maintain its well-being. AED is also helped run by the dedicated Members at Large who are unelected initiated members that help organize initiatives. We are also fortunate to have advisors that provide unbelievable amounts of information and resources for the society.
Adam Shipley- President/STEAM Alabama Education/MCAT/Tutoring (bamaaedpresident@gmail.com)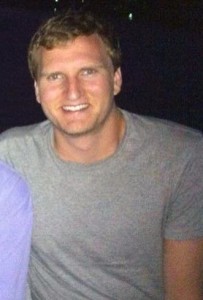 My name is Adam Shipley and I am the President of Alpha Epsilon Delta. I am a senior from Atlanta majoring in biology.  As president, I will be coordinating speakers for our weekly meetings and assuring that other functions of the club run as smoothly as possible.  Outside of class, I am involved with researching in Dr. Shaughnessy's organic chemistry lab, serving as a director of the STEAM Alabama Math and Science Education Initiative as well as the MCAT and Tutoring Initiative, and working with Dr. Pridgen in his Fibromyalgia clinic. I enjoy watching and playing sports, cooking, reading, and playing video games in my downtime. Please contact me if you're interested in getting more involved with AED!
Anthony Fiacco- Vice President (ajfiacco@crimson.ua.edu)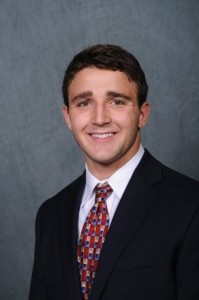 Hey everyone, my name is Anthony Fiacco. I'm a junior majoring in Biology and I am serving as your vice president this year. My job is to work closely with the president and other officers to help fulfill duties where needed, as well as maintaining active communication between the executive board and all other AED members. In addition to classes and AED I am involved as a student leader with Alabama Action and I also help a group that is researching nanoparticle toxicity in Dr. O'Donnell's lab. Apart from school I enjoy painting and spending time outside running, biking and swimming. Don't hesitate to contact me about anything you may have questions about, just shoot me an email! I look forward to working with you this year!
Hannah Smith- Secretary (bamaaedsecretary@gmail.com)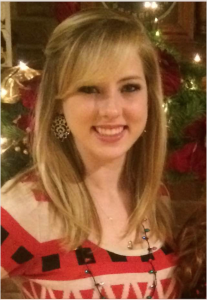 My name is Hannah Smith and I am the Secretary of Alpha Epsilon Delta. I am a junior from North Carolina majoring in biology and anthropology with a minor in Spanish. As secretary I will keep track of attendance to meetings and all other point opportunities toward initiation, but more importantly I am here to be a resource for all students interested in AED. Outside of AED and the classroom I am the Director for Community Service for the 49 Out of State Student Organization, and I am a medical anthropology research assistant for Dr. Oths whom I met through my involvement with the Emerging Scholars program. This coming semester I will also be joining Dr. Rasco's biology lab that studies the effect of celiac disease on the development of Alzheimer's. When I'm not fulfilling these roles I enjoy baking, running, and volunteering at Tuscaloosa Metro Animal Shelter.  Don't hesitate to email me with any questions about working towards initiation, or anything else you'd like to know about AED!
Hunter Dean- Treasurer (hbdean@crimson.ua.edu)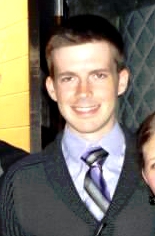 My name is Hunter Dean, and I am a senior pursuing bachelor's degrees in Chemical Engineering and Biology as well as a master's degree in Biology through the University Scholar's Program. As AED Treasurer, I am responsible for overseeing our finances including the funds for club events and AED t-shirts. Outside of AED, I am the treasurer of Tribeta Biological Honor Society, underclassmen representative in the Society of Engineers in Medicine, a member of the Tide Talks Ten, and an elementary school mentor with Don't Try This at Home. I also research nanoparticle toxicity in the fruit fly Drosophila melanogaster in Dr. Janis O'Donnell's lab and spend the rest of my time playing racquetball, swimming, or climbing at the REC. Please get in touch if you have any questions!
Jocelyn Newman- Reporter (jknewman@crimson.ua.edu)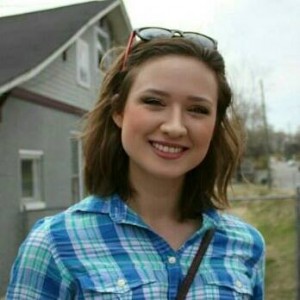 Hi, my name is Jocelyn Newman. I am a senior majoring in Chemistry and Spanish. I am thrilled to serve Alpha Epsilon Delta this year. Aside from my writing articles for the Scalpel Report as a part of my reporter duties, I will be directing a series of Neuroscience talks from esteemed professors of neurobiology at UAB.  During the school year, much of my time is spent conducting research in Dr. Bakker's materials chemistry lab where I help to develop and analyze catalysts. I also serve as a tutor for Student Support Services, Global Soap Project chair for the Apwonjo Club, and volunteer/social media for the STEM tutoring program. I am looking forward to a successful year!
Melanie Painter- Member at Large/Research (mlpainter@crimson.ua.edu)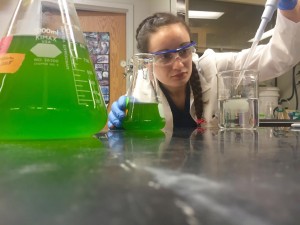 Hi! My name is Melanie Painter and I'm excited to serve as Director of Research for the 2015-2016 school year. I am a junior working towards bachelor's degrees in both Chemical Engineering and Biology. I am also working towards a master's degree in Biology through the University Scholars Program. I currently work as an undergraduate research assistant in Dr. Nikle's lab developing polymer micelles for magnetothermally-triggered chemotherapeutic delivery. Additionally, I work on my graduate research in Dr. Findlay's lab investigating novel methods for amino acid derivation and stable isotope analysis. I am fortunate to be involved in many research experiences on campus and look forward to helping others find research opportunities that suit them well. The value of research in a pre-health curriculum is incredible. Not only do you learn valuable lab skills and develop scientific critical thinking skills, but you also gain a more complete understanding of the concepts you have learned in class. Finding an opportunity to research what you are interested in with professor you like can seem daunting. I am eager to help pre-health students with anything research related, from finding interesting research projects to helping you approach a professor. Please don't hesitate to contact me with any questions, big or small, about research!
Frank Foley- Member at Large/Volunteering (flfoley@crimson.ua.edu)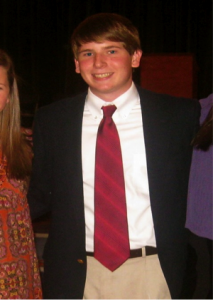 Hello, my name is Frank Foley. I will be working as director of our new tutoring initiative for the 2015 – 2016 school year. I am a senior majoring in chemical engineering with a minor in biology. The tutoring initiative this year is new and will be open for suggestions from current and new members. We hope to educate new members about the application process and too explore ideas for new premedical classes as well as organizing small MCAT prep groups. I look forward to talking to our new and current members about these exciting new ideas. If you have any questions do not hesitate to shoot Adam or myself a quick email.
Ryan Hacherl– Member at Large/CAPS Mentoring (rdhacherl@crimson.ua.edu)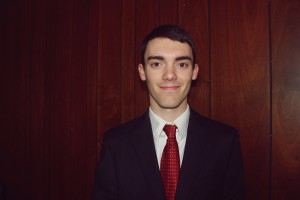 A senior from Chattanooga, TN, Ryan is an avid Crimson Tide football fan and loves the
outdoors. Ryan majors in Chemistry and researches with the Cassady Group using mass
spectrometry to analyze peptides. Having a passion for mentoring, Ryan has been an Al's Pals
mentor for two semesters, taught AP Chemistry through the College First Iniative, and has
served as a CAPS mentor for two semesters. He is very excited to be directing the CAPS
Mentoring Program this year and hopes to see every AED member volunteer to mentor! When
not running, mountain biking, or watching sports, Ryan can be found in Rodgers Library or
reached at rdhacherl@crimson.ua.edu
Savannah Johnson- Member at Large/Shadowing (snjohnson2@crimson.ua.edu)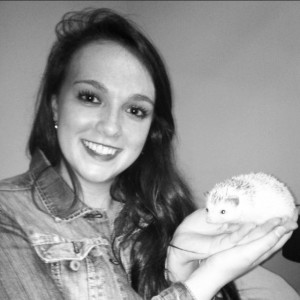 My name is Savannah Johnson. I will be a co-director of shadowing for the 2015-2016 school year. I am a senior majoring in Biology and minoring in Psychology. I am also involved in a variety of other activities on campus. I am a Resident Advisor (RA) in Parham Hall, a Student Leader for Alabama Action, and a Student Facilitator for READ Alabama. I am involved in Dr. Rasco's developmental toxicology research lab, and I volunteer with STEM Alabama. I also work part time for the physician that I shadow as a clinical research assistant. Outside of the classroom I love to meet new people, craft, and travel! As co-director of shadowing I hope to give all the members of AED access to shadowing opportunities. I will be working diligently to set up a database of willing physicians both here in Tuscaloosa and in your hometowns. I want to get to know everyone in AED, so if you have any questions regarding shadowing, an organization I am apart of, or general campus life feel free to email me!
Patrick Steadman- Member at Large/Shadowing (mpsteadman@crimson.ua.edu)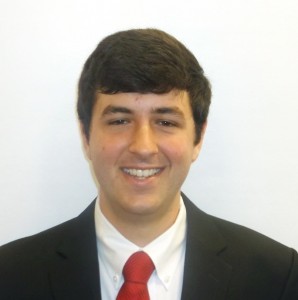 My name is Patrick Steadman, and I will be co-directing the shadowing initiative for the 2015 – 2016 school year. I am a senior majoring in chemical engineering. In addition to AED, I also actively serve in Al's Pals, UA's premier elementary school mentoring program. I am also involved in undergraduate research as a member of Dr. Margaret Liu's biopharmaceutical lab. As shadowing co-director, I hope to provide shadowing opportunities to as many AED members as possible this upcoming year. Please feel free to email me with any questions you may have about shadowing or anything related to AED and UA campus life.
Megan Lyons- Member at Large/Spring Break Trip (mnlyons@crimson.ua.edu)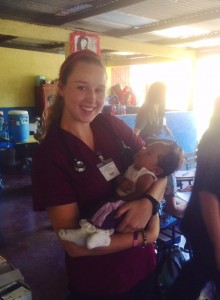 My name is Megan Lyons. I will be the director of the spring break trip for the 2015-2016 school year. I am a senior from New York, majoring in Biology and Psychology. As director of the spring break trip, I hope to encourage students to come on a trip that is not only educational, but is truly life changing. It is an incredible experience to help members of an underserved community in a foreign country. Outside AED, I am a student leader for Al's pals and a director for UADM. I have been working with Dr. Thorn in the L.A.M.P lab, and will be completing my senior honors project in the spring. I am looking forward to being part of the AED team, feel free to email me with any questions about AED and the spring break trip!
Jordi Baraad- Member at Large/Peer Interviewing (jrbaraad@crimson.ua.edu)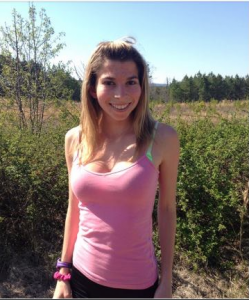 Hi, my name is Jordana (Jordi) Baraad, and I am co-director of peer interviewing for
the 2015-2016 school year.  This initiative is intended to help pre-med students prepare
one another for the med school / internship interview questions that will inevitably come
up, so the scenario doesn't seem as daunting when the time arrives.  I am a junior
Psychology major, double-minoring in Biology and the Computer Based Honors
Program.  Outside of classes and AED, I am a research assistant in Dr. Jarrett's clinical
psychology lab, Discovery Buddies mentor at Matthews Elementary, member of Crimson
Hearts and the UA Circle K Executive Board, and founder of the UA Chapter of
Operation Smile.  In my spare time, I love running, kickboxing, dancing, and binge-
watching rom-coms.  Looking forward to a great year, and please contact me with any
questions or suggestions!
Reece McKenzie- Member at Large/Webmaster (bama.aedwebmaster@gmail.com)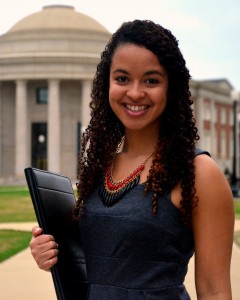 Hi everyone! My name is Reece McKenzie and I am Webmaster for AED this year. I am a senior from Knoxville, TN majoring in Biology and minoring in Psychology. As Webmaster I will be creating, updating, and adding whatever is necessary to this website to make all things pre-health accessible to current and incoming AED members! Outside of AED, I am a Peer Leader with the office of First Year Experience and a stockroom attendant in the university's Chemistry department. In my free time I enjoy playing sports (mostly soccer and basketball), working with Habitat for Humanity, running, reading, hanging out at St. Francis University Parish, and working out at the Rec. I'd love to hear from you if you have any concerns or ideas about the website, or any questions in general!
Marian Denham- Advisor (marian.denham@ua.edu)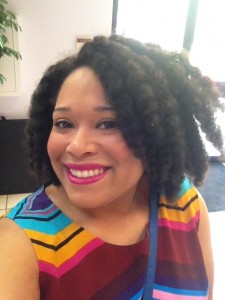 Marian Denham is the Director of Health Professions Advising for The University of Alabama. She has a Bachelor's degree in Health Science from Oakwood University and a Master of Public Health degree from A.T. Still University of Health Sciences. She has been at the University of Alabama since 2012 and in the role of Director since 2014. She enjoys working with pre-health students and learning more about ways to better prepare UA students for their health profession school of choice. ROLL TIDE ROLL!!