A number of exemplary AED members comprise the Officer panel. These elected Juniors and Seniors ensure the efficiency of the honors society and maintain its well-being. AED is also helped run by the dedicated Members at Large who are unelected initiated members that help organize initiatives. We are also fortunate to have advisors that provide unbelievable amounts of information and resources for the society.
Anthony Fiacco- President (bamaaedpresident@gmail.com)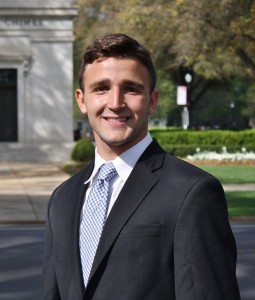 My name is Anthony Fiacco and I am the president of Alpha Epsilon Delta. I am a senior pre-medical student from Atlanta majoring in Biology. As president I am in charge of planning the speakers for our weekly meetings, communicating society information to members and ensuring that all functions of our society run smoothly. Outside of classes and AED, I am involved with Alabama Action, peer tutoring and research in Dr. O'Donnell's lab. In my free time I enjoy painting, mountain biking and triathlons. Please don't hesitate to email me if you have any questions at all regarding AED or pre-health in general, I look forward to working with you!
Renee Stullich- Vice President (bamaaedvicepresident@gmail.com)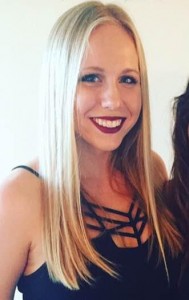 My name is Renee Stullich and I am the the Vice President of Alpha Epsilon Delta. I am a senior from Chattanooga, TN majoring in Biology and minoring in Psychology. As Vice President, it is my job to assist Anthony with acquiring speakers, planning meetings and events, and ensuring that all of AED's initiatives are successful. I also serve as the main correspondent between AED and the executive board of STEAM, one of our initiatives. Beyond AED and my classes, I volunteer with READ Alabama, teach STEAM, and am involved in my sorority. I also perform research in Dr. Shaughnessy's organometallic chemistry lab. When I'm not doing any of these things, you can find me teaching Group Ex classes at the Rec, running, or reading a good book. It is my job to make sure that you are as prepared for professional school as possible, so please don't hesitate to contact me with any questions you may have!
Hannah Smith- Secretary (bamaaedsecretary@gmail.com)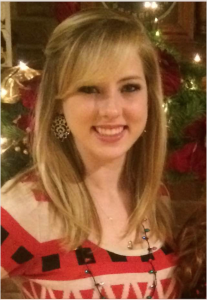 My name is Hannah Smith and I am the Secretary of Alpha Epsilon Delta. I am a junior from North Carolina majoring in biology and anthropology with a minor in Spanish. As secretary I will keep track of attendance to meetings and all other point opportunities toward initiation, but more importantly I am here to be a resource for all students interested in AED. Outside of AED and the classroom I am the Director for Community Service for the 49 Out of State Student Organization, and I am a medical anthropology research assistant for Dr. Oths whom I met through my involvement with the Emerging Scholars program. This coming semester I will also be joining Dr. Rasco's biology lab that studies the effect of celiac disease on the development of Alzheimer's. When I'm not fulfilling these roles I enjoy baking, running, and volunteering at Tuscaloosa Metro Animal Shelter.  Don't hesitate to email me with any questions about working towards initiation, or anything else you'd like to know about AED!
Kirk Kathe- Treasurer (ktkathe@crimson.ua.edu)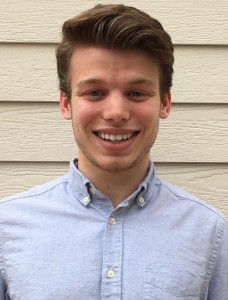 My name is Kirk Kathe and I am the Treasurer of Alpha Epsilon Delta. I am a Senior from Florida majoring in Biology and Political Science. As AED Treasurer, I am responsible for overseeing our finances, such as funding for club events and AED t-shirts. In addition to classes and AED, I am secretary and a elementary school mentor for Discovery Buddies as well as assisting research on dopamine synthesis regulation in autism spectrum disorders for Dr. Janis O'Donnell's Lab. In my free time I enjoy reading history or political analysis, swimming, and hiking. Don't hesitate to get in touch if you have any questions!
Melanie Painter- Member at Large/Research (mlpainter@crimson.ua.edu)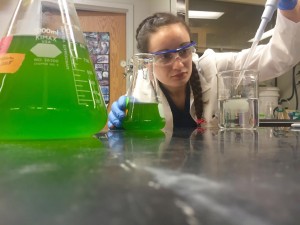 Hi! My name is Melanie Painter and I'm excited to serve as Director of Research for the 2015-2016 school year. I am a junior working towards bachelor's degrees in both Chemical Engineering and Biology. I am also working towards a master's degree in Biology through the University Scholars Program. I currently work as an undergraduate research assistant in Dr. Nikle's lab developing polymer micelles for magnetothermally-triggered chemotherapeutic delivery. Additionally, I work on my graduate research in Dr. Findlay's lab investigating novel methods for amino acid derivation and stable isotope analysis. I am fortunate to be involved in many research experiences on campus and look forward to helping others find research opportunities that suit them well. The value of research in a pre-health curriculum is incredible. Not only do you learn valuable lab skills and develop scientific critical thinking skills, but you also gain a more complete understanding of the concepts you have learned in class. Finding an opportunity to research what you are interested in with professor you like can seem daunting. I am eager to help pre-health students with anything research related, from finding interesting research projects to helping you approach a professor. Please don't hesitate to contact me with any questions, big or small, about research!
Michelle Weyhaupt- Member at Large/Community Service (mbweyhaupt@crimson.ua.edu)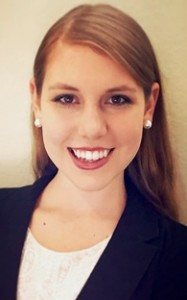 My name is Michelle Weyhaupt, and I will be serving on AED's Community Service Initiative for my second year.  I am a premedical senior from the St. Louis area majoring in Biology and Psychology.  Outside of class, I volunteer with Relay For Life and Discovery Buddies; work for research labs in Psychology, Organic Chemistry, and Sociology; serve as Vice President of Psi Chi, the Psychology Honor Society, and SWIM, the Society for Women in Medicine; and love Pilates, historical fiction, and anything creative.  This year, my goal for the Community Service initiative is to establish a stronger and more personal connection to our Tuscaloosa and UA communities, as service does build compassion—a crucial quality in any healthcare provider—but only if one is wholly invested in seeing our world through the eyes of others, not just looking to check boxes.  Therefore, we plan to visit veterans at the Tuscaloosa VA Medical Center, host fundraisers for a local patient with Cystic Fibrosis, participate as a close-knit team in the UA Relay For Life event, and conduct a campus clean-up day on the quad.  If you have any questions or suggestions regarding AED, being a pre-health student, volunteering, or life in general, feel free to email me!
Joshua Smith– Member at Large/CAPS Mentoring (jnsmith8@crimson.ua.edu)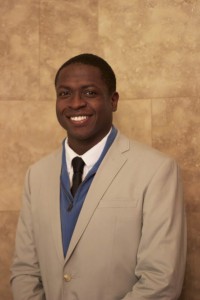 Hello!  My name is Joshua Smith.  I am as senior pre-med student pursuing a degree in African American Studies with a minor in chemistry.  I have served as the co-director of the CAPS mentoring program for two years.  Outside of AED I serve on the executive of the Minority Association for Pre-Health Students, a member of Collegiate 100, and also a volunteer at Capstone Village Assisted Living.  In my free time I enjoy partaking in competitive sports such as basketball and football.  I am looking forward to making an impact in AED by with what I have gained from my experienced throughout my undergraduate years. If you have any questions for me do not hesitate to contact me!​
Abby Rentschler- Member at Large/Shadowing (amrentschler@crimson.ua.edu)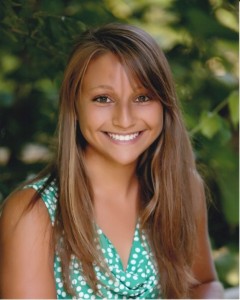 Hi there! My name is Abby Rentschler, and I will be a co-director of the shadowing initiative for the 2016-2017 academic year. I am currently a sophomore majoring in Psychology and double minoring in Biology and General Business. Along with my involvement in AED, I am a research assistant in Dr. Hart's Social Psychology lab and serve as the secretary for Tri-Beta. I am also an Al's Pals mentor, volunteer at the Hospice of West Alabama, and Freshman Advisor (FA) in Riverside East. Through the shadowing initiative, my fellow director, Mary Muffly, and I hope to connect students to local physicians and answer any questions they may have about the shadowing process. Shadowing physicians is crucial way students gain clinical experience and demonstrate their interest in the healthcare field. I encourage everyone to start shadowing early on and to contact Mary or myself with whatever questions you have. Can't wait to meet everyone! ROLL TIDE!
Audrey Morris- Member at Large/Spring Break Trip (anmorris@crimson.ua.edu)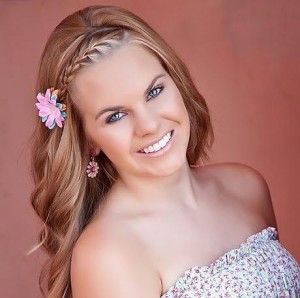 My name is Audrey Morris. I will be the director of the spring break trip for the 2016-2017 school year. I am a senior from Las Vegas, majoring in Biology. As director of the spring break trip, I hope to encourage students to come on a trip that is not only educational, but is truly life changing. Not only do do you get to learn about medicine, but you will learn how to take vitals and about the Nicaraguan culture. It is an incredible experience to help members of an underserved community in a foreign country. Outside AED, I have been working with Dr. Earley and doing research on the fat and protein content of rivulus fish embryos. I am looking forward to being part of the AED team, feel free to email me with any questions about AED and the spring break trip!
Jordi Baraad- Member at Large/Peer Interviewing (jrbaraad@crimson.ua.edu)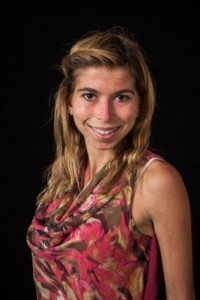 Hi, my name is Jordana (Jordi) Baraad, and I am co-director of peer interviewing for the 2016-2017 school year.  This initiative is intended to help pre-med students prepare one another for the med school / internship interview questions that will inevitably come up, so the scenario doesn't seem as daunting when the time arrives.  I am a junior Psychology major, double-minoring in Biology and the Computer Based Honors Program.  Outside of classes and AED, I am a research assistant in Dr. Jarrett's clinical psychology lab, Discovery Buddies mentor at Matthews Elementary, member of Crimson Hearts and the UA Circle K Executive Board, and founder of the UA Chapter of Operation Smile.  In my spare time, I love running, kickboxing, dancing, and binge-watching rom-coms.  Looking forward to a great year, and please contact me with any questions or suggestions!
Zain Aryanpour- Member at Large/Social (zaryanpour@crimson.ua.edu)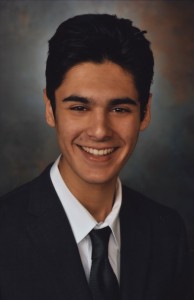 My name is Zain Aryanpour and I will be leading the AED social initiative alongside Sarah Schumacher for the 2016-2017 school year. I am personally involved in English as a Second Language outreach, primary care at a local health center, and cancer research.  Both Sarah and I are juniors studying Biology, and our initiative is based on harboring a sense of community amongst the pre-health students. The pre-health experience is inherently competitive and difficult, and we hope to garner a unified professional community of students who support the physical, mental, and emotional wellbeing of each and every one of its members. We plan to accomplish this through monthly health-themed social events in which members get to know one another whilst promoting the pre-health spirit that keeps all of us motivated towards our professional goals.
Coyt Majure- Member at Large/MCAT/Tutoring (dcmajure@crimson.ua.edu)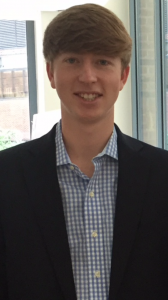 My name is Coyt Majure and I will be co-directing the MCAT/Tutoring initiative along with Kyle Leonard for the 2016-2017 school year. I am a junior from Meridian, Mississippi majoring in Biology on the pre-med track. I work in Dr. Matthew Jenny's zebrafish lab measuring zebrafishes' learning and memory capabilities as part of a project exploring potential viral causes of Alzheimer's disease. I have also served as a mentor for freshmen college students through the Believe UA program and for elementary school students through READ Alabama. Kyle and I are looking forward to giving students the tools needed for success on the MCAT and in the classroom. Please contact me if you have any questions or suggestions.
Jenny Nelson- Member at Large/Historian (jnelson9@crimson.ua.edu)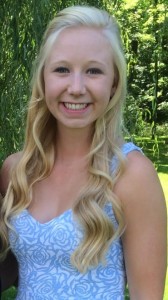 My name is Jenny Nelson, I am a junior from Cincinnati, Ohio and this year's historian! As historian, I will be taking pictures documenting the year's various activities and writing a summary about our chapter for AED's national magazine: The Scalpel. I am majoring in psychology and minoring in biology. Outside of AED I'm a research assistant in Dr. Jarrett's ADHD and anxiety lab. I will also be serving as the secretary for Be the Match on Campus this year and am a member of Delta Zeta. If you have any pictures from AED events you'd like to send in or questions, don't hesitate to email me. I'm excited for a great year with AED!
Kyle Leonard- Member at Large/Webmaster (bama.aedwebmaster@gmail.com)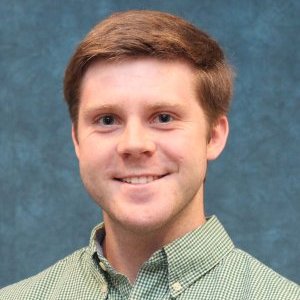 My name is Kyle Leonard, and I am the Webmaster for AED.  I am a junior from Troy, Michigan pursuing a bachelor's degree in Chemical Engineering with a minor in Biology.  As Webmaster, my duty is to maintain AED's website to provide useful information regarding everything pre-health for all current and prospective AED members.  I am also a co-director for the MCAT/Tutoring initiative, hoping to serve all of those who seek guidance in MCAT preparation or extra help in their courses. Outside of AED, I work as a tutor with the Center for Academic Success, I work in a research lab under Dr. Margaret Liu studying biopharmaceutical development, and I am one of the leaders for a Global Brigades medical/public health mission trip to Central America.  If you have any questions, comments, or concerns about the website, please do not hesitate to contact me!  I look forward to working with everyone in AED.
Marian Denham- Advisor (marian.denham@ua.edu)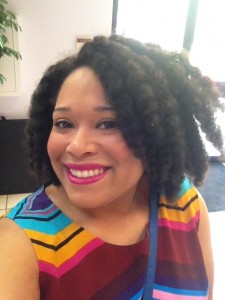 Marian Denham is the Director of Health Professions Advising for The University of Alabama. She has a Bachelor's degree in Health Science from Oakwood University and a Master of Public Health degree from A.T. Still University of Health Sciences. She has been at the University of Alabama since 2012 and in the role of Director since 2014. She enjoys working with pre-health students and learning more about ways to better prepare UA students for their health profession school of choice. ROLL TIDE ROLL!!