A number of exemplary AED members comprise the Officer panel. These elected Juniors and Seniors ensure the efficiency of the honors society and maintain its well-being. AED is also helped run by the dedicated Members at Large who are unelected initiated members that help organize initiatives. We are also fortunate to have advisors that provide unbelievable amounts of information and resources for the society.
Hannah Smith – President (bamaaedpresident@gmail.com)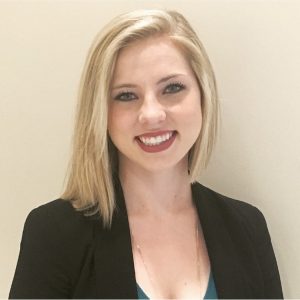 Hey everyone, my name is Hannah Smith, and I am so excited to serve as your president this coming year! I am currently a graduate student in the UA AMP program, and thus will be finishing my master's degree in Biocultural Medical Anthropology this year while pursing my goals to attend medical school. In addition to my role with AED, I am also the president of the Society of Women in Medicine, and involved in
anthropological research. This year I look forward to
expanding the topics of AED's meetings, while making sure to keep the organization a relevant and beneficial resource for everyone. Feel free to email me at bamaaedpresident@gmail.com with any questions you have about AED, SWIM, or anything else you can think of!
Zain Aryanpour – Vice President (bamaaedvicepresident@gmail.com)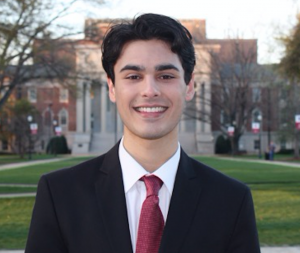 My name is Zain Aryanpour and I am a senior majoring in Biology and Spanish on the pre-medical track. During my college career, I have been especially involved in research, ESL volunteering, and work at a local family practice clinic. AED has helped navigate me through these experiences and has laid a foundation for the pre-health experience, and how to plan for what comes after. During my junior year, I served as the Social Chair for the new social initiative, which showed a lot of turnout and involvement especially for the blanket and care bag events. As Vice President, I plan to foster and continue this type of community involvement in AED, and to promote a community of pre-health students who are aware of and utilize the countless research, shadowing, and volunteer opportunities that AED and affiliated programs offer.
Mary Muffly – Secretary (bamaaedsecretary@gmail.com)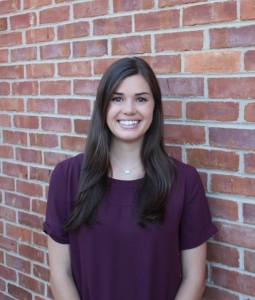 My name is Mary Muffly and I am the Secretary of Alpha Epsilon Delta. I am a senior from Colorado majoring in Chemistry and minoring in Spanish and Business. As secretary, it is my job to keep track of meeting attendance and all other points that go toward initiation. I am also a resource for all students who have questions or are interested in AED. In addition to AED, I am the Vice President of UA Dance Marathon, an Assistant Team Leader of the Center for Service and Leadership, and do research with Dr. Dunkle in Biochemistry. In my free time I enjoy running, hiking, and baking. Do not hesitate to email me if you have any questions regarding AED, points toward initiation, or being a pre-health student!
Kyle Leonard – Treasurer (kwleonard@crimson.ua.edu)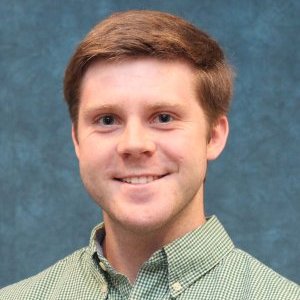 My name is Kyle Leonard, and I am the Treasurer of AED. I am a senior from Troy, Michigan pursuing a bachelor's degree in Chemical Engineering with a minor in Biology. As Treasurer, my role is to manage the finances, including funding for AED-sponsored events and T-shirt sales. Outside of AED, I work as a chemistry tutor with the Center for Academic Success, I work in a research lab Dr. Chris Brazel studying ionic liquid cytotoxicity, and I work as a scribe at the DCH Emergency Department. If you have any questions, comments, or concerns about the website, please do not hesitate to contact me! I look forward to working with everyone in AED.
Emily Fahr –  Historian (ecfahr@crimson.ua.edu)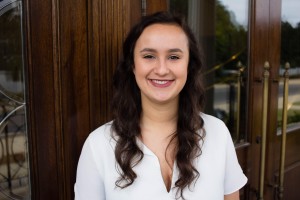 My name is Emily Fahr and I am the Historian of Alpha Epsilon Delta. I am a senior from Arkansas majoring in biology and Spanish. As historian I am responsible for creating the AED newsletter, running our social media, and documenting our chapter's activities for AED's national magazine: The Scalpel. Outside of AED I am a volunteer tutor with Alabama Tutors for Service and a part of Koushik Kasanagottu's plant-based diet research team. I am also a member of Alpha Gamma Delta and webmaster for Beta Beta Beta. If you have any pictures of AED events or have an announcement for our members, feel free to email me!
Kara Macintyre – Research/Member-at-Large (kemacintyre@crimson.ua.edu)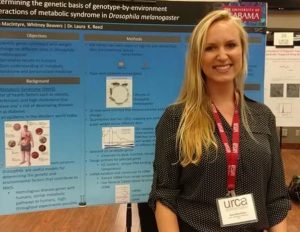 Hello everyone! I am very excited to serve as Director of Research for the 2017-2018 school year. I am a senior majoring in Microbiology and minoring in Addiction and Recovery on the pre-medical track. I currently work as a research assistant in Dr. Laura Reed's biology lab. We use Drosophila (fruit flies) to study metabolic syndrome, among other subjects. Working in a research lab is incredibly valuable for pre-health students. You develop critical thinking, problem-solving, and teamwork skills, and you gain a deeper understanding of your class material. Most importantly, you perform experiments that may contribute to furthering knowledge of disease, treatments, or other discoveries! Finding a research opportunity that you are interested in can seem daunting, but my teammate, Donna Xia, and I are eager to help other pre-health students find research experiences on and off campus that suit them well. Do not hesitate to email us with any research questions or to set up a time to meet, and also check the AED newsletter for updates about research opportunities.
Joh Paul Saway – Member at Large/Community Service (jpsaway@crimson.ua.edu)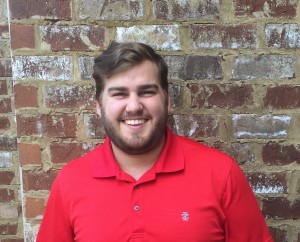 My name is John Paul Saway, and I will be serving on AED's Community Service Initiative for my second year alongside Riley Boegel and Blake Dunaway. I am a senior from Birmingham, Alabama majoring in Psychology on the premed track with a minor in Biology.  I worked as a research assistant in Dr. Gilpin's Psychology KID Lab and will be joining Dr. DeCaro's Psychological Anthropology Lab this upcoming year. Outside of class, I volunteer with Relay For Life, Miracle League, and I am involved in my fraternity. In my free time, I enjoy canoeing, intramural sports, and learning about other cultures. This year, my goal for the Community Service initiative is to establish a stronger connection with the Tuscaloosa community, and to get students thoroughly invested in volunteering. Volunteering is a critical aspect in a student's path to the healthcare. I will be working Riley Boegel and Blake Dunaway this year. If you have any questions or suggestions regarding AED, being a pre-health student, or volunteering, feel free to email me.
Nikhi Singh – CAPS Mentoring/Member-at-Large (npsingh1@crimson.ua.edu)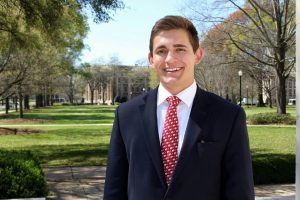 My name is Nikhi Singh and I will serve as the leader of CAPS mentoring along with Lauren
Petrey for the 2017-2018 academic year. I am a senior pursuing a double major in biology and psychology planning to go to medical school after I graduate. Previously within AED, I have served as a leader of CAPS mentoring and of the Shadowing initiative. Outside of AED I am heavily involved throughout campus and the community. I hold positions within Project Health and am an ambassador for the College of Arts and Sciences. I volunteered in Dr. Matthew Jenny's Biology lab and currently serve as a teaching assistant for Dr. Philip Gable's physiological psychology class. I am a scribe within University Medical Center and have tutored with several academic organizations on campus. One of my most prominent activities in college has been volunteering at the Good Samaritan Clinic in Northport, AL. There I have held several positions and will serve as Keeper of the Dispensary and Research leader for the 2017-2018 academic year. CAPS mentoring serves to pair pre-health students with experienced pre-health upperclassmen. Pairs meet each week to talk about set topics and share advice on a multitude of topics such as which classes to take and how to prepare for professional exams. It is a fantastic learning experience which I have been a part of as both a mentee and mentor and I highly recommend it. If you have any questions regarding a pre-health future or ways to get involved on campus please do not hesitate to contact me!
Rachel Anderson – Shadowing/Member-at-Large (rnanderson1@crimson.ua.edu)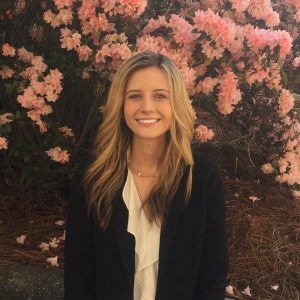 A Boston girl at heart, I have made Tuscaloosa my home the past 3 years as I pursue a major in Business Management and a minor in Spanish on a pre-medical track. I am involved in undergraduate research and a member of UA's Diabetes Education Team, and I work as a tutor and a line cook. As a leader for the Shadowing Initiative, I hope to ease the process of finding shadowing opportunities in the Tuscaloosa area. I hope to establish relationships with more local physicians so that AED members have opportunities to shadow in a variety of different fields of medicine. Another goal for the initiative is to establish a ride-sharing system so that students without access to vehicles are no longer deprived of shadowing opportunities.
Quincy Bloem – Peer Interviewing/Member-at-Large (qrbloem@crimson.ua.edu)
Hi, my name is Quincy Bloem and I will be co-directing the peer interviewing initiative alongside Morgan Bailey for the 2017-2018 school year. I am a senior from Thousand Oaks, California studying Biology and psychology with a minor in  sciology. I am also involved in Al's Pals Mentorship Program, research in Dr.
Hart's Social Psychology lab, and volunteer work at the DCH Regional Medical Center. The peer interviewing initiative is intended to help prehealth students prepare for their professional school (e.g. medical school, dental school, physician assistant program) interviews. We are here to help students become their own best advocates. We are looking forward to a great year, and feel free to contact me if you have any questions!
Coyt Majure – MCAT & Tutoring/Member-at-Large (dcmajure@crimson.ua.edu)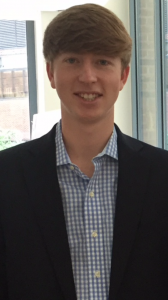 My name is Coyt Majure and I will be co-directing the MCAT/Tutoring initiative along with Lara Scott for the 2017-2018 school year. I am a senior from Meridian, MS, majoring in Biology on the pre-med track. I have worked in Dr. Matthew Jenny's zebrafish lab, measuring zebrafishes' learning and memory capabilities as part of a project exploring potential causes of Alzheimer's disease. I have also served as a mentor for college freshmen through the Believe UA program and for elementary school students through READ Alabama and Discovery Buddies. Lara and I are looking forward to giving students the tools needed for success on the MCAT and in the classroom. Please don't hesitate to contact me if you need any sort of help or
have any suggestions.
Lawson Traylor – Webmaster/Member at Large (bama.aedwebmaster@gmail.com)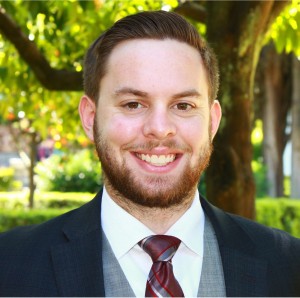 Hey y'all! I am a rising senior from Greenville, South Carolina double majoring in biology and psychology and I am pleased to be serving as this year's webmaster. As webmaster, I will be keeping AED's website up-to-date with all the events, the point sheet, etc. Outside of AED I am involved in the K.I.D. Lab and have worked under both Dr. Gilpin on the cognitive side and Dr. DeCaro on the physiological side, where I am currently assisting. I am also the president of the Outdoor Adventures Club and the chief justice for the College of Arts and Sciences' Academic Honor Council. If there's anyway I can help you on your journey as a pre-medical student please don't hesitate to reach out to me!
Marian Denham – Advisor (marian.denham@ua.edu)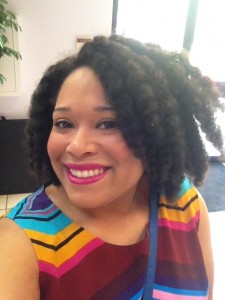 Marian Denham is the Director of Health Professions Advising for The University of Alabama. She has a Bachelor's degree in Health Science from Oakwood University and a Master of Public Health degree from A.T. Still University of Health Sciences. She has been at the University of Alabama since 2012 and in the role of Director since 2014. She enjoys working with pre-health students and learning more about ways to better prepare UA students for their health profession school of choice. ROLL TIDE ROLL!!